How to boost your Oracle Payables
with AppZen

Sign Up
Save your spot
Wednesday, August 31
10 am PT | 1 pm ET

Save your spot
Wednesday, August 31
10 am PT | 1 pm ET

If you're using Oracle Payables for your invoice automation, you must attend this webinar! It will show you how you can eliminate manual checks and boost your Oracle Payables solution with autonomous invoice processing so your AP team can focus on more business-critical tasks.
Peter Kosovec, Principal Solutions Consultant at AppZen, will show you live how AppZen's Autonomous AP maximizes the value of Oracle Payables. You'll learn:
How Autonomous AP compliments your existing Oracle Payables solution

How to digitize even non-PO-based invoices and audit across all spend

How Autonomous AP can empty your AP inbox for you

Why Autonomous AP's AI continues to improve over time, even as operations scale
You'll hear real case studies and see for yourself how Autonomous AP makes it easy for Oracle Payables users to process invoices faster, cheaper, and at higher volume, without additional staff.
Speaker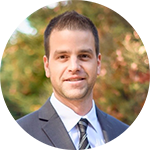 Peter Kosovec
Principal Solutions Consultant
AppZen