Learn how AI can save you millions with operational efficiency and compliance across your spend
Leveraged by 1/3 of the Fortune 500, AppZen delivers autonomous processing to your AP and T&E workflow, with the ability to understand documents with 100% accuracy and make decisions at scale. Join us for a live product demo, meet the AppZen team, network with your peers, and enjoy world-class wines from Napa and Bordeaux!
AP Professionals
See how a true AI solution reduces manual review of invoices, end-to-end, by 80%. Unlike traditional OCR, AppZen AI contextually reads documents with 100% accuracy in any format without templates. The entire invoice processing is touchless from email extraction to invoice entry, PO matching, coding, audit, and intelligent approvals.
T&E Professionals
Hear first-hand from customers how AppZen audits 100% of expenses in real-time across all major languages. The AI audits 10x better than manual processes and is integrated into your workflow to auto-approve expenses. This enables a world-class T&E process that reduces spend up to 5% and manual review by up to 90%.
Finance Leaders
Learn how to filter through the "AI-noise" and work with true, AI-first solutions that replicate finance processes better and at scale in your workflow. This ultimately delivers up to 90% efficiency gains and a 10x increase in compliance that no OCR or RPA solution can deliver.
Join us on August 16th to:
See how to drastically reduce spend leakage and processing time for your expenses and invoices
Hear firsthand from industry leaders and customers how AI helps you scale with increased accuracy
Learn how to autonomously process up to 80% of expenses and invoices in 40+ languages, prepayment
Connect with your peers over a guided wine tasting
Future-proof your bottom line
Now is the time to innovate, become more efficient, and operate from a position of strength. Anant Kale, CEO of AppZen, and his guest speakers share their perspectives in this lively panel discussion on reducing costs and driving efficiency to protect your bottom line in a crisis.
Hear from top VC investors and tech advisors on the state of the current economic climate for businesses

Ease the pain of the economic downturn with a focus on operational efficiencies
Investigate innovative technologies to optimize resources
Real-world value and expert advice
Find out why real AppZen customers made the shift to an AI-driven finance approach and why they think it was the right move at the right time.
Gather firsthand accounts of how the transformation has impacted customers' processes

Learn what they can do today that they couldn't do before

Bring your questions and get the advice you need on the spot
Weather the storm with finance AI
Economic headwinds are strengthening. Supplies are short, inflation is increasing, and interest rates are rising.
Autonomous finance operations
can
deliver
up to 90% efficiency gains with
scalability, unmatched accuracy, and intelligent decision-making without human oversight to help you survive the current economic climate.
Explore how an AI-first, purpose-built platform can deliver operational efficiencies for your finance operations

Learn why bots, OCR, and template-based automation won't help you achieve your goals

Discover next-level finance automation that increases cost savings now
Experience AppZen Live!
One-third of the Fortune 500 trust AppZen's AI-first approach for handling their expenses and payables. Using AppZen, they're proactively reducing costs, improving efficiency, and eliminating compliance risk. Wrap up the event with a live product demonstration and see for yourself how you can
Autonomously process 80% of invoices and 100% of expenses and invoices

Benefit from automatic translations of foreign receipts in more than 40 languages

Enable front-line managers and finance staff to monitor and optimize your teams' spend

Find ways to complement your existing finance tech stack and increase your ROI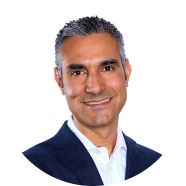 Arif Janmohamed
Partner
Lightspeed Venture Partners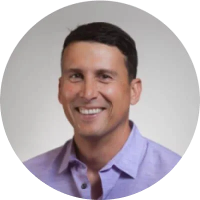 Alex Bard
Managing Partner
Redpoint Ventures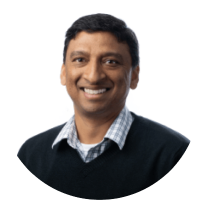 Anant Kale
CEO, Co-Founder
AppZen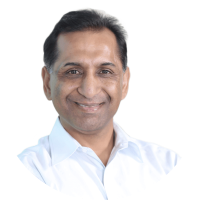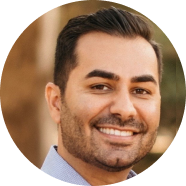 Saman Khatami
Product Marketing Director
AppZen
Agenda
Tuesday, August 16th
| | | |
| --- | --- | --- |
| 1:00 - 2:00 pm | | Lunch, networking, and "Ask the Expert" (Optional) |
| 2:00 - 2:15 pm | | AppZen on Tour welcome |
| 2:15 - 2:30 pm | | Future-proof your bottom line: Panel discussion with top venture capitalists and tech advisors on the effects of the current economic crisis on your organization |
| 2:30 - 3:00 pm | | Weather the storm with finance AI: Explore how an AI-first, purpose-built platform can deliver operational efficiencies for your finance operations |
| 3:00 - 3:15 pm | | Real wins and expert advice: Hear from AppZen customers about making the shift to an AI-driven finance approach and why it was the right move at the right time |
| 3:15 - 3:55 pm | | Experience AppZen Live!: See firsthand in our live demonstration how AppZen reduces costs, improves efficiency, and eliminates compliance risk |
| 3:55 - 4:00 pm | | Closing remarks |
| 4:00 - 5:00 pm | | Wine tasting |
AppZen HQ
6201 America Center Drive, Suite 300,
San Jose CA 95002