COFFEE WITH AN EXPERT SERIES
Meet your
(multi-line PO) match!
Episode 03 | Tuesday, June 27th at 10 am PT
Sign Up
Save your spot
Tuesday, June 27th at 10:00 am PT
Save your spot
Tuesday, June 27th at 10:00 am PT
Picture this. You're trying to match a PO with 15 different line items to 3 different invoices and their associated packing slips. To make matters worse, the wording of line items is different from PO to invoices. And everything has to be accounted for perfectly. Frustrated yet? Now add 40 locations across 5 different countries. 🤯
In accounts payable processing, every detail matters. Scaling complex, multi-line PO matching can become an extremely manual and tedious process.
Episode 03 of our "Coffee with an Expert" series dives into the friction caused by this AP challenge, the issues that arise from doing it manually, and actionable steps you can take to automate this step in your AP process. Even when it's crazy complex.
Our AP expert, Peter Kosovec, will show you how to:
Fully automate the AP process without rules, tables, or an exact PO match

Use AI to intelligently predict which PO lines match against which invoice lines

Achieve 100% accurate entry of invoices in 15 minutes—no human action required
Don't wait until your team is burnt out. Let us show you the tools to make your work (and your life) simpler and error-free today.
Speaker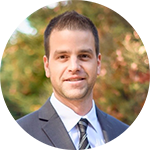 Peter Kosovec
Principal Solutions Consultant
AppZen