Thank you for your interest in AppZen's Artificial Intelligence powered T&E expense audit & compliance software
Click the image below to view our brochure for more info on AppZen's industry-first AI-powered T&E expense audit product and see how it can save your company millions.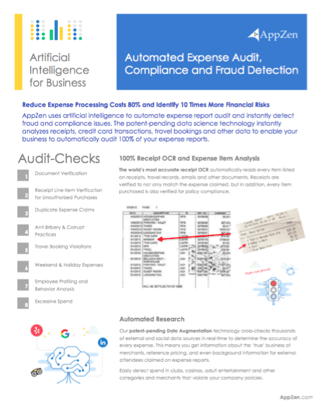 Trusted by global corporations like
Request your no-obligation personal demo today
Not ready for a demo? Subscribe to our newsletter for insights on using AI for business
We guarantee 100% privacy. Your information will not be shared.